Well, I am a person, who has always been conscious about nutrition and the food value. In terms of juicers, I believe, you must buy the best product available in the market.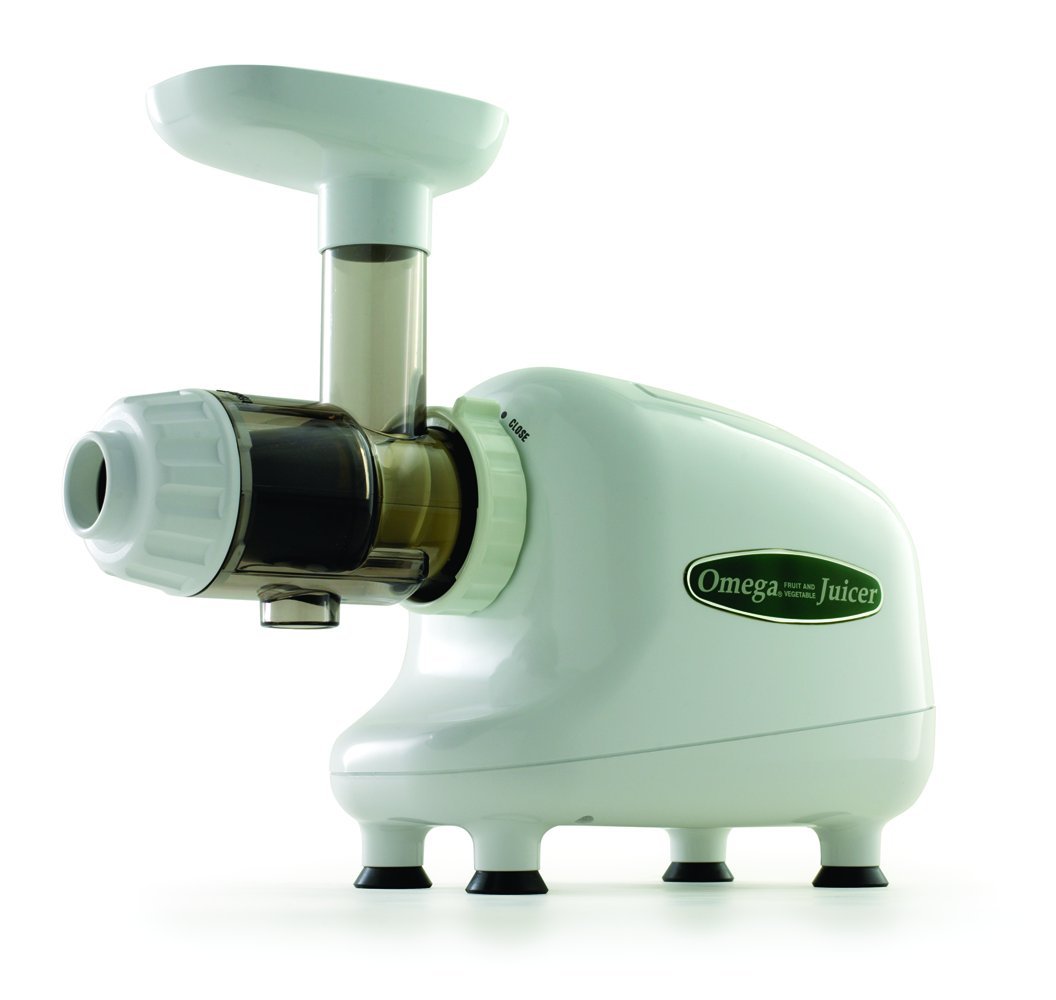 Because if you buy the cheap ones available in the market, they will do more harm than good. Really there are few bad sides to buying those cheap ones.
First of all, you will not get the guarantee, which other branded products offer you, even if you get one, those are not buyer-friendly as they will not be able to provide real-time customer service due to their nature of the brand.
Secondly, the heat up problem is another thing that would make you ponder incessantly.
These products having low-quality parts and motors will cost you more electricity bill than ever plus you don't get to have the good and fresh fruit juice that you always crave for.
I have always been a conscious buyer in terms of buying these products. A few years back in my hometown of Flint County, I used to live with Grandma. She was very meticulous about buying a juicer.
Related: Best masticating juicer reviews.
As she was 85+, I had to do juicing for her, both in lunch and dinner and if the juicer was low cost and non-efficient the juice would have been of more dry pulps causing an unpleasant experience for the consumer. So trust me, I know very much well about juicers.
In this omega juicer 8003 reviews, firstly I will give you a sneak peek at the product then we will delve into the pros and cons of the product where you will get to know the good and bad sides of the product.
DESCRIPTION OF OMEGA JUICER 8003
So the product is Omega J8003 Nutrition center with 1/3hp single phase induction motor. Unlike other products available in the market this juicer gives you a very energy-efficient solution with less noise and less probability of overheating plus it has a dual-stage juicing system with a speed of 80 rpm which is a very good feature for the price tag.
This dual-stage juicing system provides less foam with clogging. So this can be undoubtedly said one of the best deal available in the market.
Moreover, this omega j8003 juicer has other purposes too. It can be used as a spice grinder and pasta maker. For someone, who would love to have all in all packages for their juicer this is good to go thing as it has such features.
Furthermore, the omega j8003 model is comparatively older, but it has the same motor and parts that other models have which are comparatively expensive, but the auger is the same one with a price tag having lesser figures.
This model has a white auger which is good enough to do the job having a 10-year warranty. However, in the question of its durability one can be assured that this auger made of semi-carbon plastic which is a good variation from general plastic would help the consumer to yield out the juice in a more efficient and smart way.
THE GOOD PART OF OMEGA JUICER 8003
Firstly, it has is a 1/3hp single induction motor, which can easily be said as a value for money. This single induction is essentially a fuel-saving technology that is less likely to heat up.
The 80rpm speed of the motor is really a value for money as a feature. As one might think that this slower speed might make the juicer inefficient and possibilities of lesser yields of juice, which is completely wrong. Because lesser speed means the better yield. This speed actually squeezes the fruit and results in the best output. The juicer has a dual-stage juicing system that helps to create lesser dry pulp and best possible juice output along with intact nutrition value and fresh enzymes.
Cleaning of this is even easier as all the parts are detachable and one can easily find ways to clean this machine without much hassle. My previous juicer was a bit tricky to clean, so trust me; I know much pain stacking it is to clean a juicer which is not easy to clean due to its structure. So my suggestion in terms of buying this product will be 10 on 10 when it comes to the matter of cleaning.
This juicer has other uses too. Such as this can also be used as a grinder. Everyday spice making will be much easier for you now.
The juicer is 110V which is convenient for every household system.
THE BAD PART OF OMEGA JUICER 8003
Well, there are some very technical faults of this product which I believe might discourage the buyer in some aspects. Although there are drawbacks, I believe that these imperfections can be used as a benefit.
As I said earlier I encountered these issues with my grandmother while I was with my grandmother but there are comparatively better aspects that are truly appreciated. So, I'll be giving you sneak peek review on the cons of this juicer, please try to observe carefully.
First of all the heating up problem. I have faced this problem with my previous juicer too, and currently facing again with this. Though the features say there is the lesser possibility of heating up comparing with other ones, which is true though. But sometimes it gets so hot that I can even hold it, get scared of using it thinking of the possibility of bursting out.
Secondly, this omega juicer 8003 is an old model. Though it has features which you can find in some other expensive juicers it is really old and for that, if anything gets wrong to any part of the product, you will pass a hard time looking for a spare part.
youtube video credit Data Juicer
CONCLUSION:
So from the circumstances stated above, I would not request or ask you to buy or not buy this product.
My job was to give you an honest omega j8003 review, so I will only keep it that. The rest is upon you to decide what you will do, as I have shown you both sides of the product along with its description.
Related Article: